After two consecutive weekends of violence carried out by the political police against the Ladies in White and other dissidents in the province of Matanzas (especially in the cities of Cardenas and Colon), more photos of the scars left by the agents have emerged.
Sayli Navarro, a young member of the Ladies in White from Perico, Matanzas, has published various photos of the injuries suffered by her mother, Sonia Alvarez Campillo, and Leticia Ramos Herreria, representative of the group in the mentioned province.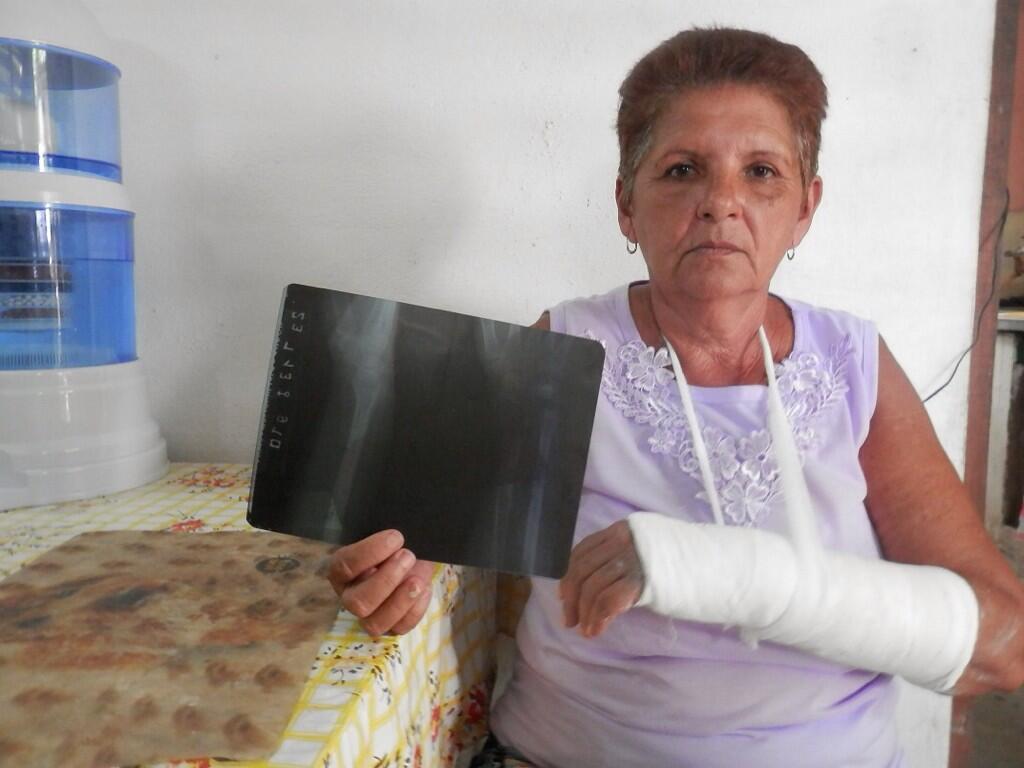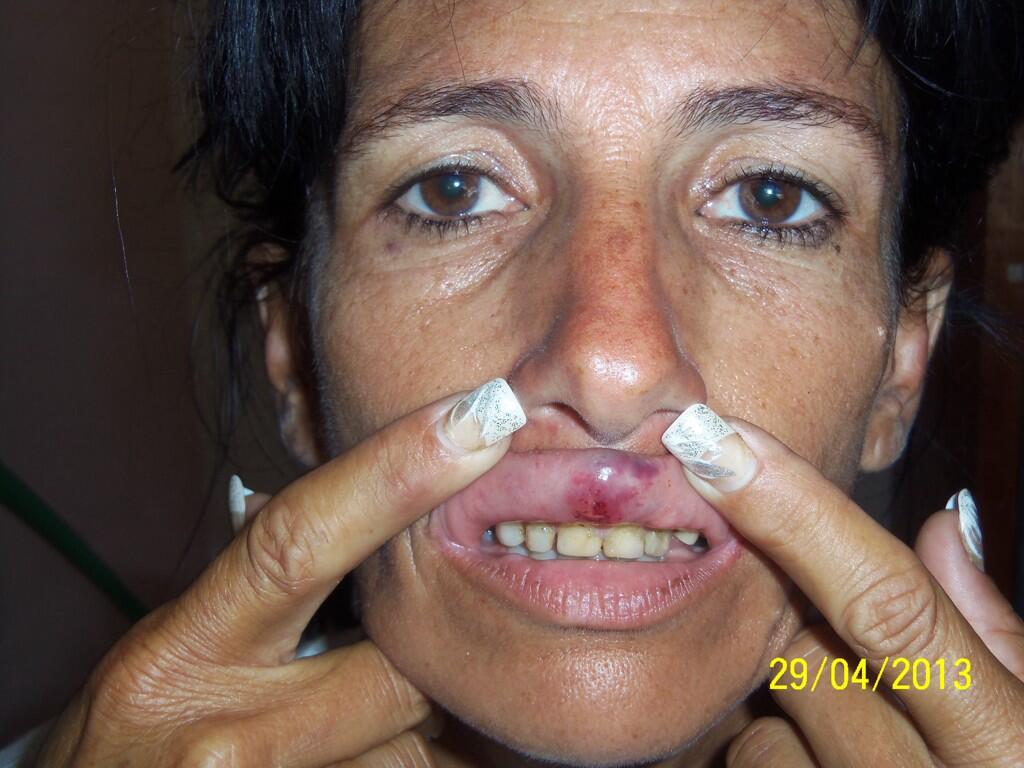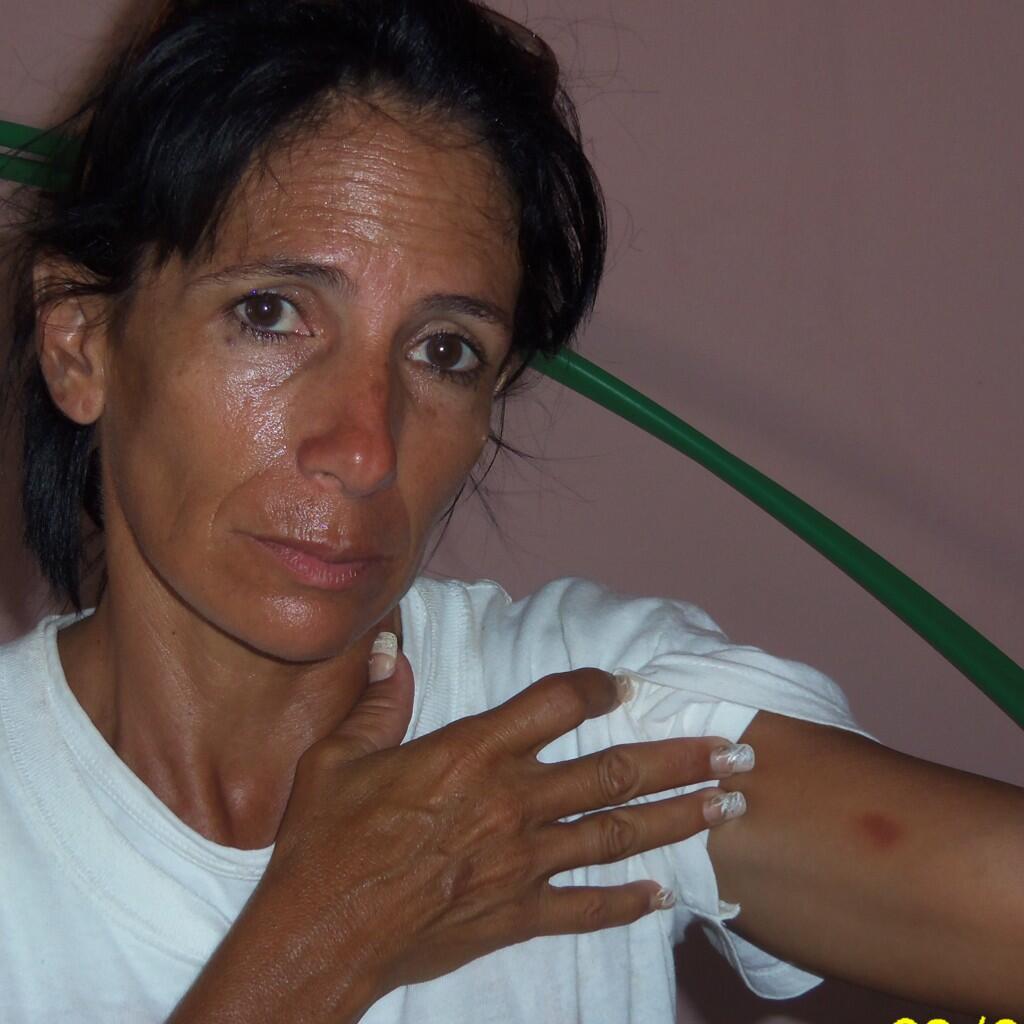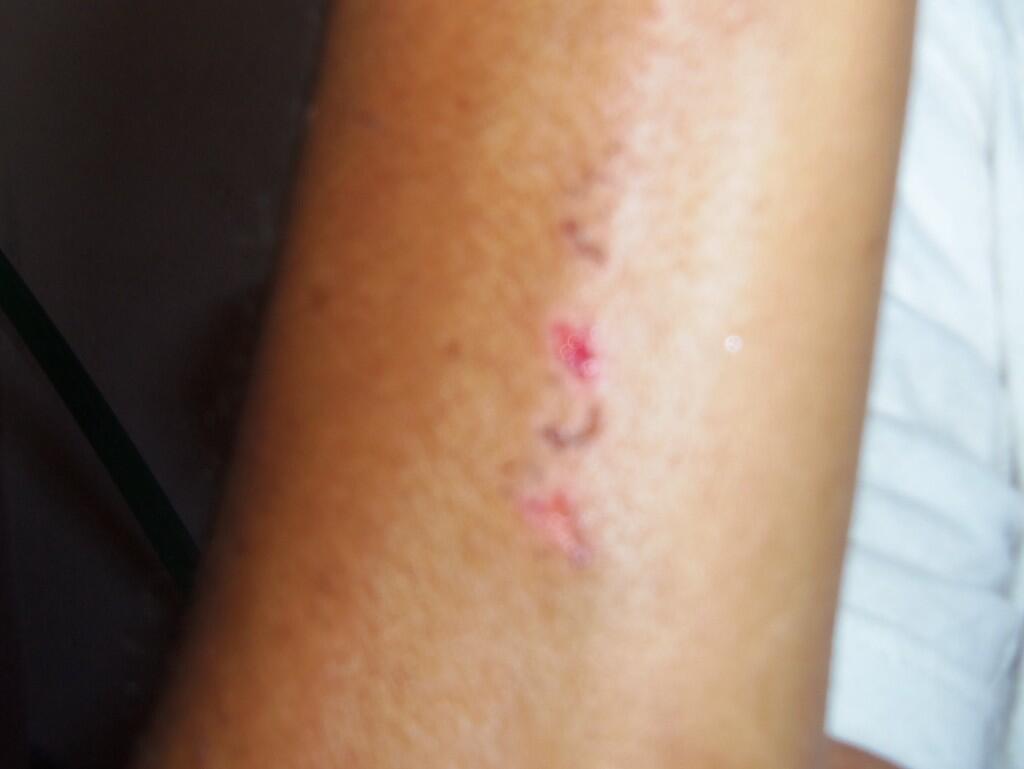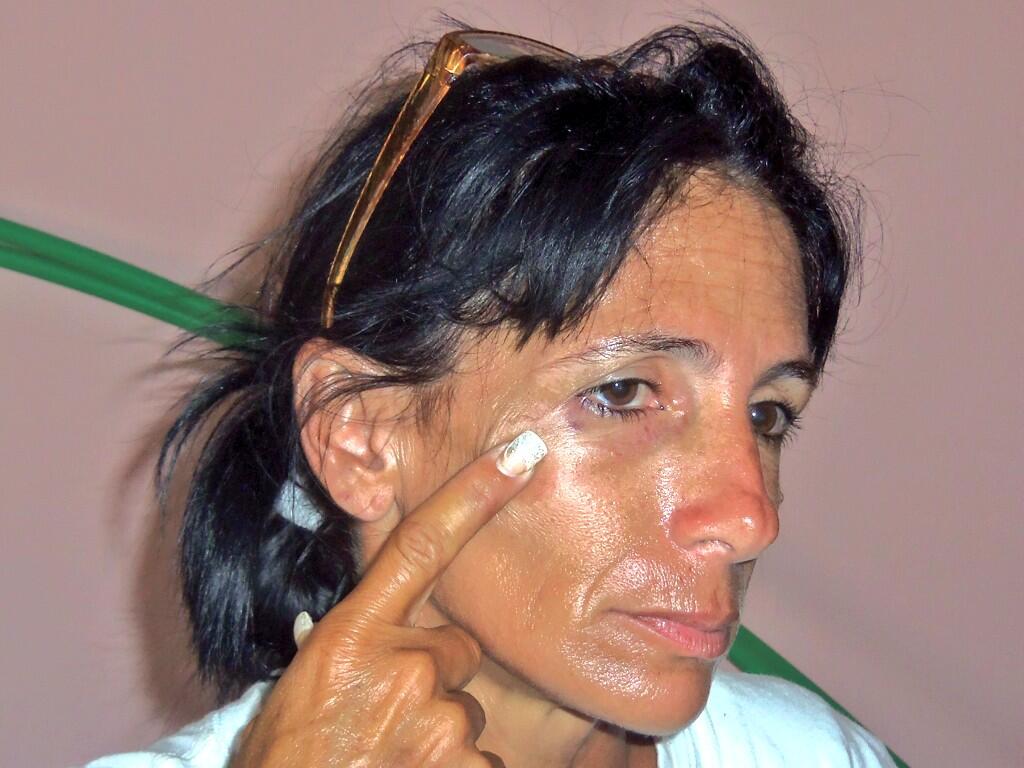 Leticia was one of the activists who were injected with 3 needles containing unknown substances on Sunday, July 14th.  In addition, she has been frequently threatened with death by members of State Security and the National Revolutionary Police.
On Tuesday, July 23rd, dissidents Francisco Rangel and Ivan Hernandez Carrillo were harassed by police officials.  In the case of Rangel, he was arrested while walking down Central Street, in the Market Plaza of Colon, Matanzas.  Meanwhile, former political prisoner Ivan Hernandez was attacked with rocks.
"While in the Market Plaza, they attacked me with rocks", wrote Hernandez on his Twitter account (@ivanlibre).
"This attack and arrest were carefully planed, because it was confirmed that three State Security officials, dressed in civilian clothing, we waiting for us in the Market Plaza", added the dissident leader.
He also denounced that on Monday, July 22nd, there was an act of "harassment, intimidation, invasion of privacy and public disorder" carried out by regime-organized mobs "against the Ladies in White" in Colon, where members of the Committee for the Defense of the Revolution, the Communist Party and police agents took part.