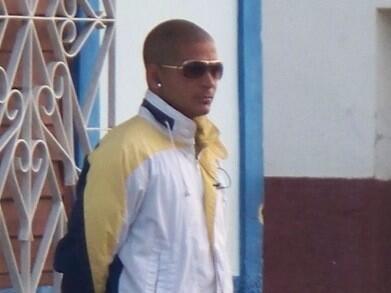 Technology and social networks once again prove their importance when it comes to Cuba, despite the fact that the totalitarian system practices a severe form of censorship.
Caught on camera above is Kenny Aguero, a State Security agent in the province of Matanzas.  The photo was taken by former political prisoner Ivan Hernandez Carrillo and published on his Twitter account (@ivanlibre).  Aguero operates mainly in the city of Cardenas and is a repressor of dissidents, especially of Ladies in White, such as Leticia Ramos Herreria and Elizabeth Pacheco.  He dedicates himself to persecute this women, verbally offend them, arrest them and beat them without mercy (testimony in this audio). In one of his most recent actions against the opposition, he summoned Marisol Fernandez Socorro, also a Lady in White, to a police unit because of her activism out on the streets.
In the following photo, also published by Hernandez Carrillo, is Aurio Cueto, another collaborator of the regime: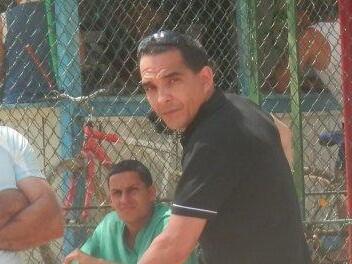 According to Ivan, Cueto testified against him and also activist and former prisoner of conscience Felix Navarro during their trial in the Black Spring of 2003, when 75 journalists were sent to prison.  Both Matanzas natives were sentenced to 25 years behind bars.  Cueto currently continues to keeping a tight vigilance over activists in different cities of Matanzas, as well as helping the police to arrest them for their peaceful activities.
With each photo, each Tweet, and each post in an alternative and free blog, the impunity of the dictatorship continues to dissolve.
—
For more information from Cuba, contact:
Ivan Hernandez Carrillo- 52-599-366 / Twitter: @ivanlibre