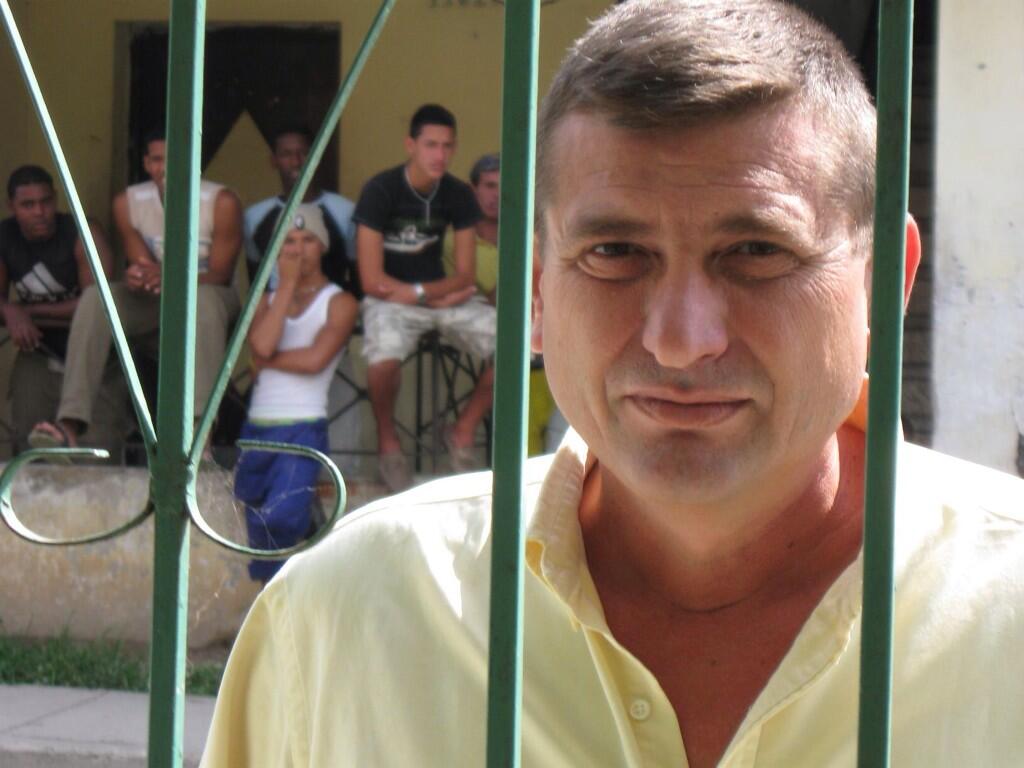 This is Joaquin, Lieutenant Colonel of State Security who operates in the province of Matanzas, especially in the areas of Cardenas, Colon and Varadero.  The agent has taken up the task of persecuting dissidents from Matanzas and frequently orders violent actions against these activists.  Recently, this past Sunday, July 14th, Joaquin gave orders to a paramilitary mob to attack a group of Ladies in White and other dissidents in the cities of Cardenas and Colon.  The results were: broken heads and ribs, arrests, peaceful women being dragged through the streets, breaking glowers carried by the Ladies in White and multiple injections with needles containing unknown substances.
Here are just some of the photos of what is described above: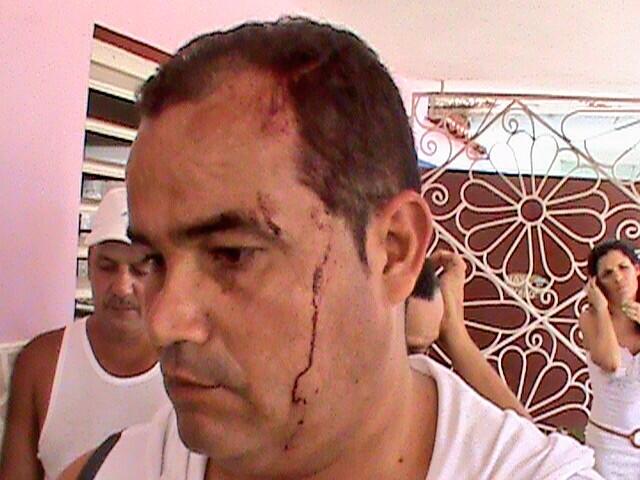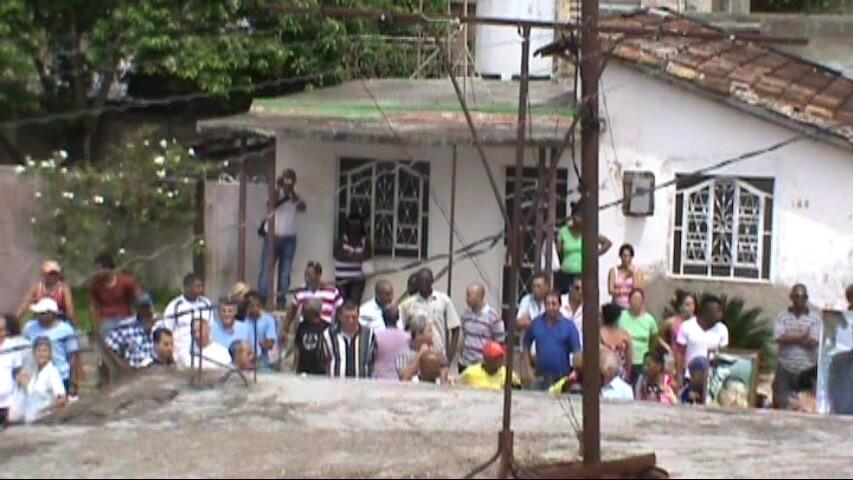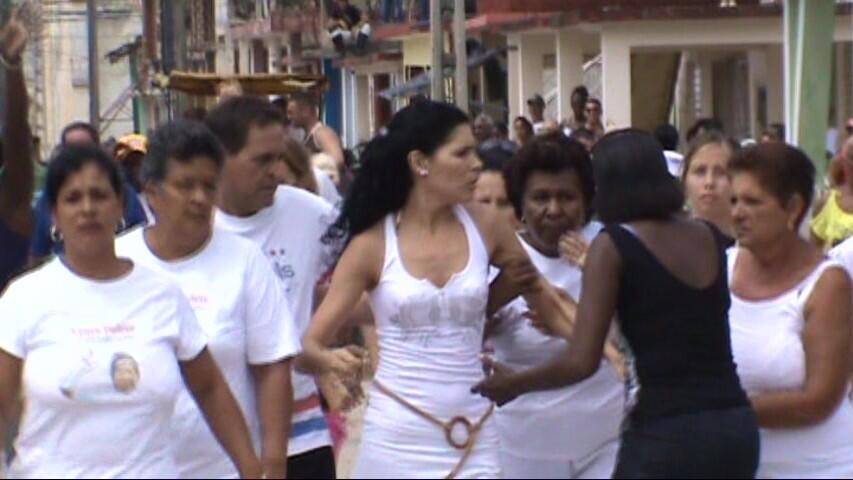 Leticia Ramos Herrería, representative of the Ladies in White in Matanzas province, was one of the victims of the arrests and also of the injections at the hands of a State Security agent.  In a denouncement published in this blog previously, Ramos Herreria commented that Joaquin is "a hitman and assassin" and was the one who "organized this operation".  The renown dissidents said that anything that happens to her, or any other of the activists who were injected, is responsibility of Joaquin, the department which he leads, and in sum, the dictatorship.
Marisol Fernández, Javier Erbello and former political prisoner Iván Hernández Carrillo were some of the other people who were injected during these aggressions.
"Joaquin, Lieutenant Colonel of the political police said: 'We are just waiting for the orders to kill all of you'", wrote Hernandez Carillo in a message published on his Twitter account (@ivanlibre).