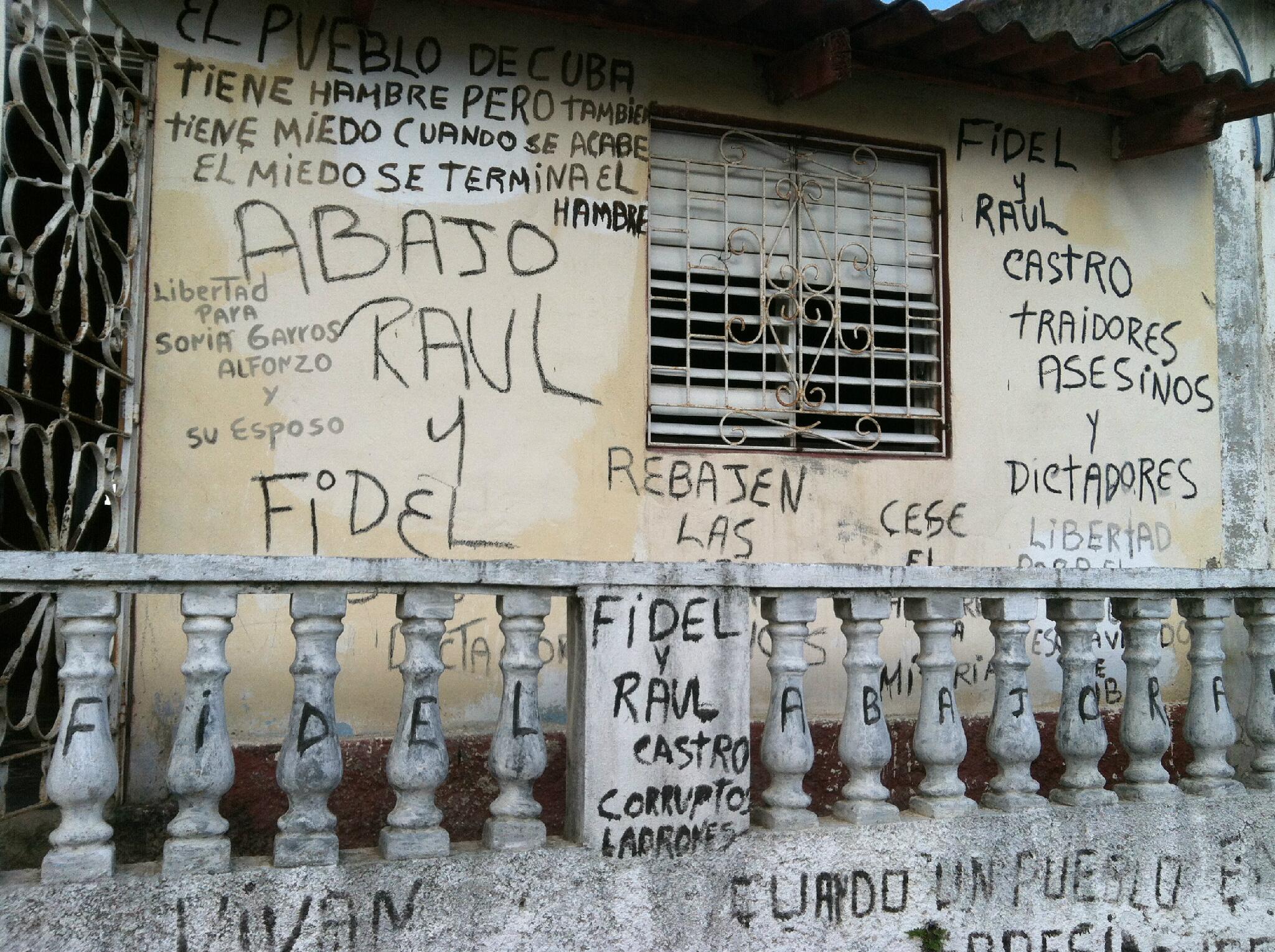 The home of Damaris Moya Portieles and her family in Santa Clara, Villa Clara.  Damaris is the president of the Central Opposition Coalition and a member of the Rosa Parks Movement for Civil Rights.  She is one of the most persecuted activists in that central area but also one of the most active.  Her home has become a constant target of repression on behalf of the political police, but as one can see, it has also become one of the bastions of resistance.
This is how dissidents live in Cuba.
As a response to constant acts of repudiations, raids and attacks organized by the regime, Moya Portieles and her family decided to write pro-freedom messages on her walls.  Some of them read:
"The Cuban people are hungry, but they are also afraid.  When the fear ends,  so too will the hunger".
"Down with Raul and Fidel (Castro)".
"Freedom for Sonia Garro Alfonso and her husband".
"Fidel and Raul are corrupt thieves".
"No more hunger and misery".
This photo was published on Twitter by Cuban-American activist Cecilia Rojas (@CeciliaF_Rojas).  Cecilia recently visited Cuba after her mother passed away. She was brave enough to meet with some dissidents, among them Damaris Moya and Antunez.  Due to this display of solidarity she was detained for various hours by the political police.