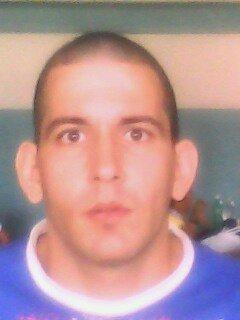 Human rights activist and former political prisoner of conscience Ivan Hernandez Carrillo announced this past weekend that Michel Martinez Perez, Cuban citizen from Matanzas province who was unjustly jailed in August 2011 under accusations of "theft and sacrifice of a cow" but without any proof, has suspended his hunger strike, which lasted more than 46 days. The suspension of the strike came after prison authorities assured Michel that they have sent his case to the Supreme Tribunal for "revision".
"Lazara Perez, mother of Michel Martinez Perez, appreciates all the people who have displayed solidarity with the very difficult situation of her son", read another tweet by Ivan Hernandez (@ivanlibre) published on December 9th. Mrs. Perez- as expected from any mother- has suffered greatly with the incarceration of her son and has demanded numerous communist functionaries to revise his case, to free him, and treat him humanely while in prison, denouncing that on many occasions he has been beat and kept in inhumane conditions and in dark punishment cells. During the last few weeks of his most recent hunger strike, Lazara has been denied her right to visit Michel in prison, despite the fact that she has had to travel long distances to do so.
If the authorities do not comply with the promise, Michel Martinez has left it very clear that he will "retake his hunger strike to prove his innocence", according to another tweet by Hernandez Carrillo.
Although the news of the cancelation of the strike is good, Michel Martinez Perez is still unjustly behind bars. Various human rights activists in Matanzas have echoed his situation and have been the ones denouncing the case on a national and international level.